Eat2Wellness is a nutrition and dietetic practice within The Wellness House, a general practice and allied health centre in Orange, NSW.
Headed by dietitian and nutritionist Natalia Knezevic, the practice specialises in tailoring dietary plans to suit each individual, taking account of existing health conditions and individual health goals.
From simple weight loss plans to management of complex chronic diseases, Eat2Wellness works in conjunction with other members of the healthcare team to give the best possible outcome for each client.
About Natalia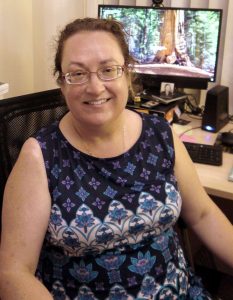 I have been an Accredited Practising Dietitian since May 1999 and hold a Masters in Nutrition and Dietetics, and a Masters in Public Health.
I have worked in public and private sector community-based nutrition roles, and have worked at major hospitals including Sydney Children's Hospital – Randwick, The Children's Hospital Westmead, Macquarie Hospital North Ryde.
At Sydney's Royal Prince Alfred Hospital I provided nutrition input for immunotherapy, Hepatitis B and C treatment, and palliative care of patients with HIV/ AIDS.
During a three-year working holiday in the United Kingdom I worked as a consultant dietitian at the Capio Nightingale private hospital in Liverpool, treating patients with mental illness and related co-morbidities.
I also worked in community health, which fostered my love for rural generalist community work which became my focus on my return to Australia, workin in smaller rural New South Wales health centres, including Forbes, Molong and our larger regional hub in Orange.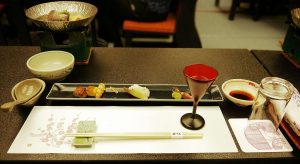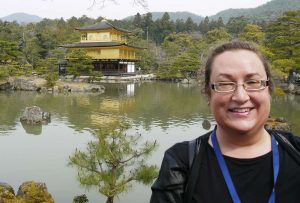 I just love that food brings people together – whether for celebration, consolation or necessity, everyone has the common denominator of needing to eat!
A visit to Japan reinforced the role of food in culture. In addition to the historical richness surrounding the preparation of all types of "fresh food," raw Japanese foods have been carefully developed over the centuries, resulting in a healthy, safe and nutritious cuisine, using the abundance of national food supplies.
Foods such as fish and seaweed, and derivatives of these, have undergone refinement and development. Miso soup - a seafood derivative - surimi and lots of other processes make the Japanese cuisine curious, but also historically accurate and abundant.
My role model dietitian has always been Rosemary Stanton, because of her pivotal ability and confidence to bring education about community nutrition into public focus in the late 80s and 90s. It raised the profile of dietitians and without question gave momentum to Australia's love affair with food and nutrition.
Heston Blumenthal has always been a food maverick in my eyes, as he brings food to life using recipes based on science and technology.
Public scrutiny makes you quickly appreciate these marvellous professionals, who stick to their guns to make a difference. I have always admired their courage and tenacity.
The family food heritage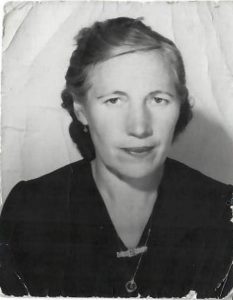 I'm a second generation Australian, my family originally coming from Vienna and the Balkans, namely Croatia and Serbia.
On arrival in Australia, my grandmother, a chef, worked for a wealthy family in the Southern Highlands of NSW.
We lived in western Sydney, and her employer's chauffeur would collect my grandmother in the early hours every morning to take her to her workplace for the day's food preparation, with a return trip in the late evening.
So I've inherited the cuisine of my European heritage, married with the diversity of modern multicultural Australia!
My love of food is not just theory. The cooking, food preparation and science side is always the best part.
I love to prepare for family and friends and offer support to my clients to "eat 2 wellness" rather than just be a stuck on a diet. We must be real.
Life is always going to be unpredictable and for some, chaotic! Food choices should be flexible.
I welcome new clients, please don't hesitate to make an appointment with The Wellness House if you require nutrition assistance and support.